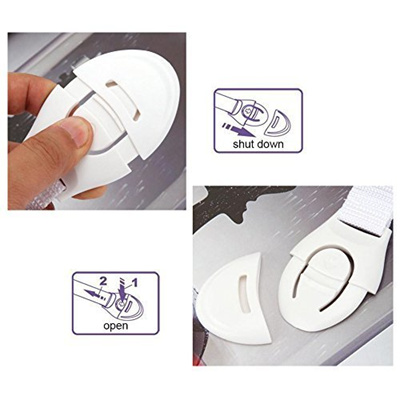 Easy Steps to Install Royalkart Baby Safety Lock:
Determining the length of connection straps according to requirement;

Clipping or marking the length required;

Installing the end with the lock by removing the adhesive tape on the back;

Fixing the shell of the end without lock;

Removing the adhesive tape on the back of the end without lock;

Installing in an appropriate place and gently pressed;
Universal Use: Prevent babies from opening refrigerators, cabinets, ovens, close stools, windows, garbage can, dishwasher and all kinds of drawers.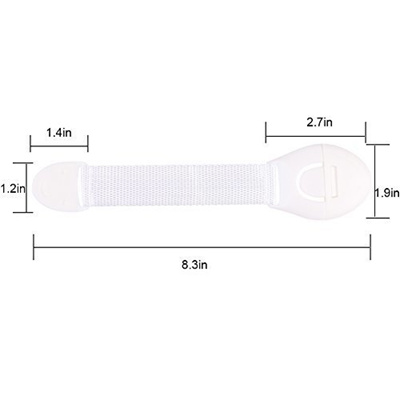 NOTE:
Clean the Preset Spots where you need to install. Part A (the shell with logo) cannot push out anymore once locked;

Once the 3M tape is installed, please do not remove it to re-install. Measure the spots before installation to install it correctly at once;

On winter or at low-temperature conditions, please heat the 3M tape with a hair dryer to again a stronger adhesive;

Give 24 hours rest after installation to strengthen the adhesive;
Tips for Removing:
Remove by heating up for some minutes with a hairdryer and release the mounted object;

Use a piece of dental floss or wire, held tautly between two hands. Pull back and forth, to split the foam, and release the mounted locks;

Remove the remaining material with citrus cleanser.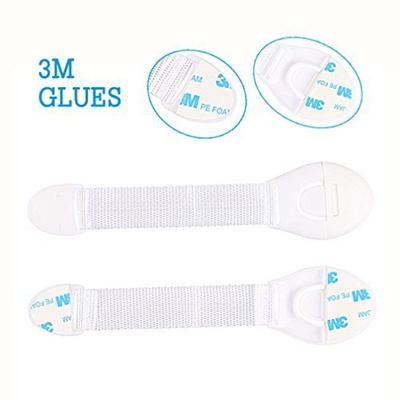 Pre-glued locks with 3M foam adhesives to install in minutes